Construction photography - Street lighting
The back bone of our company is also providing general photography to the construction sector. We cover all aspects of commissions, whether on building sites, quarries, work in progress, on roads and completed architecture. The idea behind this particular commission was to promote a new field of expertise for our client, the " Installation of street lighting". We were commissioned to provide images that showed work in progress on a live site. Vitally important was that the images didn't appear staged to the viewer, nor could we hold up on the busy mornings work schedule. A few minutes with the crew to brief them on what was expected is all that we required before we started creating images for commercial use.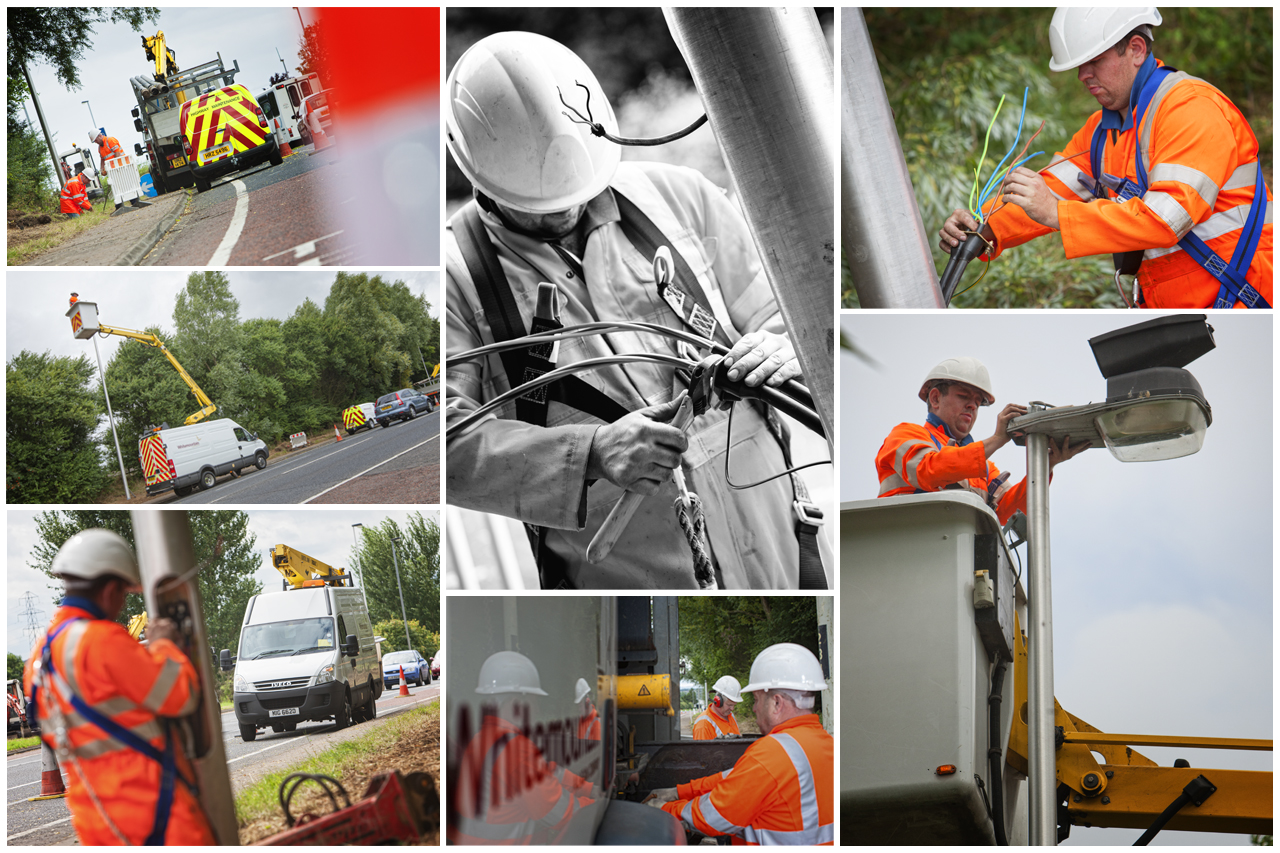 If you have a requirement for professional site photography, please fill in our "request a quote form" download here.